NEPTUNE ADVISES YOU ALONG ALL STAGES OF YOUR BUSINESS.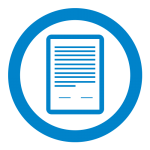 Company law, Starting a business,
Capital transactions, M&A, Private Equity
Choice and implementation of the legal form, Tax optimization

Drafting of by-laws and incorporation documentation

Organization of the corporate governance, Prevention of disputes between managers and shareholders

Company secretarial support (board and shareholder meetings, annual accounts approval process)
Non-disclosure agreements, Offer letters, Term sheets

Sale and Purchase agreements, Representations and Warranties, Indemnification contracts.

Investment agreements, Shareholders' agreements, Management incentive package, Equity based incentive schemes

Financing documentation, Stock and securities issues, Debt securities

Miscellaneous contracts in connection with M&A transactions: management fees, mandates, etc.)
Advice related to the investment, acquisition or sale process strategy

Asset deals (contributions of goodwill, business line), or Disposals

Organization of data rooms, Pre-closing audits (acquisition or vendor, due-diligence, equity investment)

Implementation and Execution of transactions

Post-acquisition disputes: compromise process, arbitration, litigation

Restructuring, insolvency and bankruptcy processes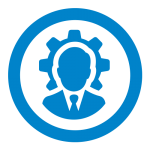 Business Law
Anticipate and deal with your issues
Relations with clients: defining the general terms of sale

Defining, implementing and managing a bespoke distribution network (selective and exclusive network, franchise, affiliation)

Compliance with the distribution-related legal reforms

Commercial leases

Protection, enhancement and development of business (trademarks, patents, information systems, data, copyrights, licenses)
Risk prevention, rationalization of the internal procedures

Audit of the contracts, of the internal procedures, social audit, protection of personal data

Legal compliance, security enhancement, standard form documentation
Prevention and resolution of disputes: pre-litigation, negotiation, mediation, conciliation, settlment

Judicial processes and support in court actions: civil, commercial, administrative and employment litigations, arbitration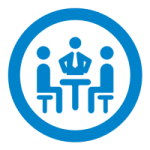 Employment Law and social security
Human Resources Management

Choice of status: offices of the company, employment contract, freelance consultant

Drafting of contracts: optimization of the duration and organization of the work, remuneration framework and terms, (non-compete clause, transfer of intellectual property rights)

Removal from office: breach of work contract, lay-off, redundancy, dismissal, negotiation, litigation
Establishment of the staff representative bodies, information, consultation process, elections and bargaining of the collective agreements

Establishment of a compensation and benefits program (profit sharing and stock options, social protection, employee savings and pension schemes)

Reorganization, restructuration (information and consultation procedures, job preservation-related regulations, staff mobility, transfer of work contracts, personnel planning)

Mergers and acquisition: employment audits, harmonization of collective agreements, etc.
Management of HR crises: employment conflict, strike, lock-out, union actions, work accidents, occupational disease

Management of the psycho-social risks (harassment, stress, discrimination): implementation of risk prevention policies, training of management teams, negotiation of agreements, etc.

Litigation before the relevant social or commercial courts at all levels

Support of management in cases of control by social security public bodies (URSSAF, Labour Inspection, Health Inspector, etc.)
Business and Personal taxation
Corporate tax, VAT, etc.

Tailored solutions for the management, structuring and transmissions of personal assets

Wealth tax

Personal taxation both in a French or cross- border environment

Internal tax audit
Customized support both to French companies wishing to expand internationally and to foreign corporations wishing to invest in France

Tax due diligence (purchaser or vendor)

All tax issues in connection with growth and development transactions: investments, expansion in other countries, acquisitions, reorganizations, mergers, buy-outs

Management packages
We assist French and foreign clients, businesses but also individuals, in all stages of tax inspections carried out by the French tax authorities, including before the competent courts

Assistance in designing and implementing appropriate transfer pricing rules
A TEAM FOR EACH PROJECT
Drawing on the multidisciplinary expertise of our team and partners, we share one aim: conceive and implement the best legal solutions ensuring that you conduct your business in full confidence.

Because we want to participate in the sustainability of your business,
we work alongside you and adapt to your objectives and challenges.